Who we are
Welcome to our team page!
At isolutions, we believe that skilled people can achieve extraordinary things. We embody this belief every day for the benefit of our customers. With them in mind, we go the extra mile, create added value and prioritize quality. We call it the isolutions Experience – our customers call it the reason for long-term, strategic collaboration.
The most important Driver of Sucess is Culture.

The most important Driver of Sucess is

Culture

.
Culture
Our Values
We work with people and always provide support where they need it. Everyone can count on us to listen actively, understand expectations, ask discerning questions and keep our promises.
Our customers see us as well prepared, know we can put ourselves in their shoes, and appreciate that we show a great amount of interest. We solve challenges creatively and quickly as a team. We're already thinking about tomorrow's trends today.
Our team's enthusiasm is infectious and spreads to our customers – it also enables us to find solutions that exceed expectations and create added value. We love what we do.
Follow our journey
See what goes on behind the scenes.
Office life, events, our new hires, 3 hot jobs of the week - all this and more can be found on our social media. Have a look!
As a team we do work together, but also have a lot of fun together. Get some impressions, who we are and what differentiate us from other teams.
History
The origin of isolutions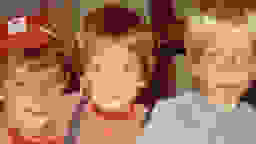 1999: In the midst of the gold rush of the dotcom boom, two brothers and their childhood friend founded the IT company isolutions in an underground shelter in Unterseen, Switzerland. The three young men were Pascal Grossniklaus, Benjamin and his brother Josua Regez.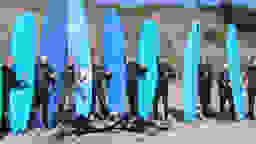 2004: Social networks are celebrating their breakthrough. Using their contacts, the three entrepreneuers travel straight to Silicon Valley, where the start-up miaplaza is founded together with a US team. It's a taste of huge success but Yelp ultimately won the race. By this point, however, isolutions now employs 15 people.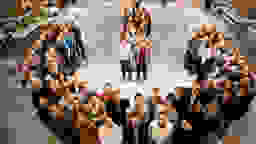 2011: isolutions continues to grow and wins customers beyond the borders of Bern. To accommodate this growth, an office is opened in Zurich and, later on in 2017, also in Basel. This allows further growth and the isolutions #culture to flourish.

2018: Barcelona joins the isolutions boat! We took the strategic decision to open an innovative branch in Spain's most promising source of IT talent. From junior profiles to MVPs, we have put together an amazing team of strong performing thinkers and skilled developers. ¡Viva España!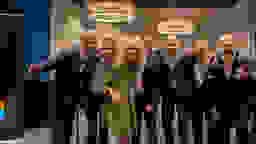 2019: Microsoft names isolutions Swiss Country Partner of the Year! After more than 20 years of partnership with Microsoft, we are one of the leading Microsoft partners in Switzerland.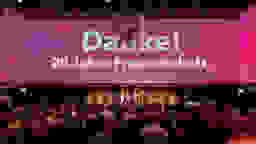 2020: isolutions turns 20 with the biggest party in its history! More than 300 guests enjoy a fantastic party at Aura in Zurich. With more than 140 employees and 250 happy customers.

2021: Project New Office starts, aiming to accommodate up to 70 fantastic people. The stage was set for a dynamic and collaborative workspace, primed to unleash creativity and innovation.

2022: The entire crew of around 200 employees met in Barcelona in June for the BeachBootCamp! Discussing and working together in the new office, going to the beach or partying together.

2023: We are Great Place To Work! Thanks to the great feedback from our #Crew, we have once again been awarded the Great Place To Work certification for Switzerland with a Trust Index of over 90%. All sites in Switzerland and Barcelona took part in the survey.

2023: Celebrating 5 Years of Colorful Achievements! Outfits in purple, pink & orange - our 5th-anniversary party in Barcelona is all about the isolutions colors. During these transformative years, our team in Barcelona has gone from strength to strength, growing from a few dedicated individuals to a crew of 30 talented professionals.