Solutions for digital Workplaces
What we do
Microsoft Partner for the best digital Transformation
We build and operate cloud infrastructures to create a digital workplace that employees love. As well we build and operate CRM solutions to create an outstanding customer experience and we want to maximize the benefits for our customer's business by intelligently linking business applications, data, and security. Over 200 enthusiastic crew members who specialize in the areas of Modern Work, Cybersecurity, Cloud Infrastructure, Business Apps and CRM, Process Optimization and Data-Driven Insights work for this goal. We work with the latest Microsoft technologies and are proud to have won several Microsoft Awards.
Microsoft CEO Satya Nadella reportedly said that they should join the company not to be cool but make others look cool. The same applies to isolutions: We are not here to be cool. We are here to make others look cool.
Technology
isolutions - the Microsoft One-Stop-Shop in Switzerland
As a leading Microsoft partner in Switzerland, we create digital working environments for our customers that foster creativity, enable intelligent collaboration and create positive customer experiences.

The technologies we work on
We want to implement modern and sustainable solutions for our customers. That's why we are close to Microsoft and use the latest technologies.
Cloud Transformation
From Cloud-based workplaces, Azure infrastructure, application development with Azure PaaS, CRM solutions with Dynamics 365 to collaboration solutions with Microsoft 365, isolutions covers the broad range of the Microsoft Cloud.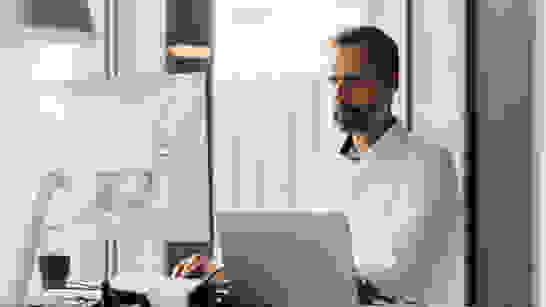 App Modernization
We help our customers boost their efficiency by modernizing their applications and migrating them to the cloud. They increase productivity and collaboration in their business and get to know their customers better. Whenever reasonable, we create custom developments and business applications for our customers.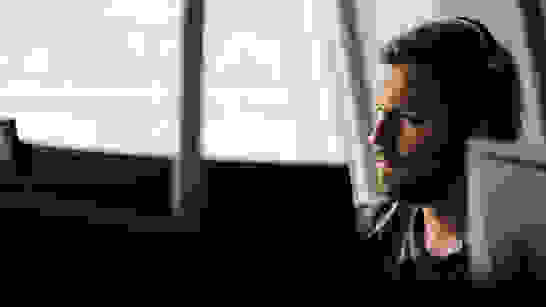 Innovation from the Cloud
Key technologies such as the Internet of Things (IoT), deep learning, and artificial intelligence are being democratized. We show our customers how they can benefit from this and which new technologies from the Azure Cloud could be useful for them.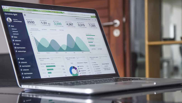 Awards
Through profound expert knowledge and a large practical experience, we could already win several awards from Microsoft:


Way of Work
isolutions Team Barcelona
For most projects, we work according to Scrum. All Scrum meetings take place via Microsoft Teams. Our primary tool for collaboration is Azure DevOps. We maintain the code in git repositories, manage the user stories in the backlog and deploy the solution with release management.
Despite all the modern communication tools, nothing replaces face-to-face meetings. That's why Barcelona employees travel 3-4 times a year to Switzerland for a week to work together with their Swiss colleagues. Colleagues from Switzerland also visit us regularly in Barcelona. Joint events such as Hackathons, Developer Weeks, or Tech Conferences ensure smooth collaboration.


isolutions is more than just technology. We stand for values that we live and experience in our daily work.
Services
These are the services we work for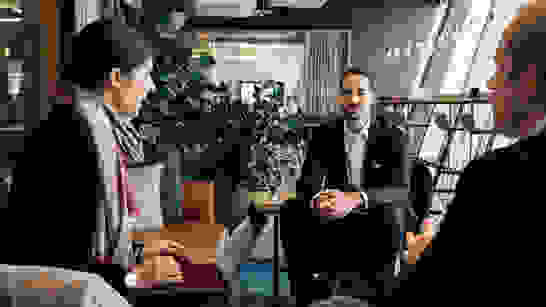 We shape the future of our customers by maximizing innovation through information technology. We develop applications based on the Azure platform as a service and use .NET and React for medium and large customers in Switzerland. We also create IoT solutions, leverage the AI services of Microsoft and Open AI, build low-code applications using the Power Platform, and create insights thanks to the data platform.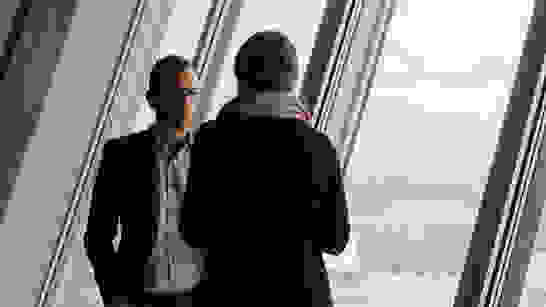 We help enterprise customers in Switzerland to migrate to and adopt the Microsoft public cloud. With our customers, we build secure and modern operational models for all the services in Azure, deploying the cloud services using infrastructure as code (IaC).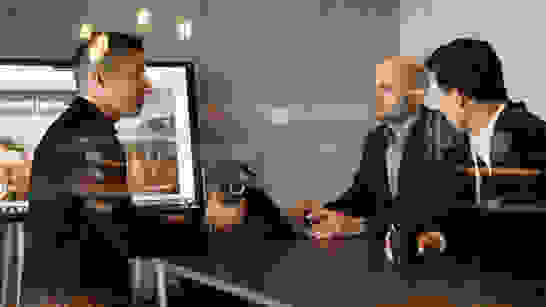 We create a standardized Workplace as a Service (WaaS) product for small and medium businesses, a secure and modern workplace based on Microsoft cloud technologies. Instead of buying a computer, licenses, and hiring someone to manage it, we provide the device, software licenses, setup, operation, and cloud services for a fee per user and month.
From identifying risks for a secure workplace and protecting our customers' data to security monitoring: we help our customers to identify cyber risks, create a security concept, implement it in practice, and take care of the security operation using modern cloud security tools.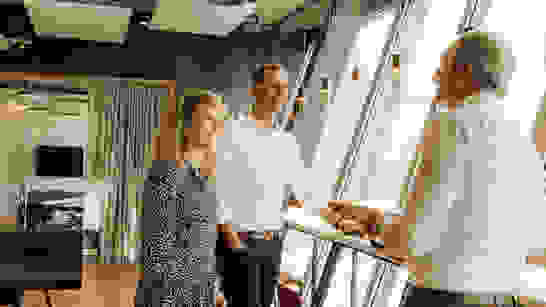 To allow our customers to create an outstanding experience for their customers, we deliver CRM solutions (Customer Relationship Management) based on Microsoft Dynamics 365. We help them to sell more and to provide a better service for their customers. Our services consist of consulting, project management, development, and customizations. With a good CRM, we help customers to enforce their sales. Also, marketing automation is essential for a better customer experience.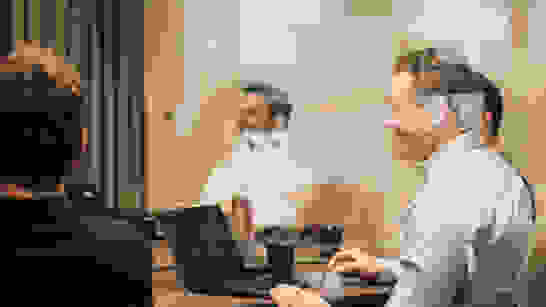 We want to deliver a digital workplace based on Microsoft 365 which our customer's employees love  based on Microsoft 365 for our customers in Switzerland. Thanks to our change management program (culture & digital leadership), we help our customers to adopt the cloud services provided by Microsoft. 
The base of our service is a proper technical implementation of customizations based on the Microsoft Viva Employee Experience Platform: Microsoft 365, Microsoft Teams, SharePoint, Microsoft 365 Copilot, and much more.